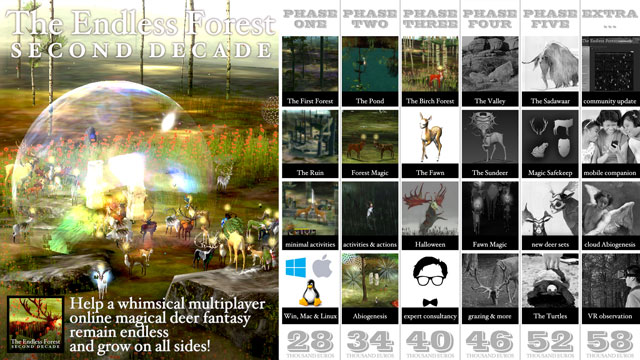 Please contribute to the remake of The Endless Forest by donating here on top of the initial IndieGogo campaign where you can find information about the project.
Supporting the project gives you access to our development log where we regularly post updates on the progress of the remake. Please contact us for a discount code.
While the budget we had originally estimated to complete the project has been reached, we sadly underestimated the amount of work the remake of the game takes. So additional contributions are still extremely welcome!
€ 45694 EUR raised by 986 backers


114% of € 40000 EUR
Screenshot of the remake-in-progress in Unreal Editor.